THE LEGEND OF SMITY
Russ Smith caught his first muskie on a handmade lure in 1955 at the age of 13. Liking the idea of catching fish on a lure of his own, Russ continued to make lures for himself and later friends. As it became apparent that the "Smity" was a proven muskie producer, local sport shops, gas stations and taverns began to ask for baits, and soon Russ was doing more than just making enough lures to pay for gas and food on his fishing trips.
After moving to Minocqua in 1976, and establishing his guide service, Russ began to make a smaller sized jerk bait in two sizes and styles of swimming lures. Guiding for walleyes in muskie filled waters soon promoted Russ to bring out a series of jigs that would hold muskies while retaining walleye appeal. Realizing the preference of some fisherman for bucktails, Russ introduced the Ruslur bucktail, with its unique hand poured, solid lead body. Next came two surface lures, and the Quick Set Sucker Harness was put into production after two season's of field testing. Also added was an extra-large lipped trolling lure. These recent additions have made Russ Smith the only muskie lure manufacturer with a complete line of lures for all types of muskie fishing.
Not content solely with innovation, Russ was constantly improving lures already in production. Paints, hardware and exterior finishes were tested day in and out by Russ and his field staff of muskie fanatics. Through the years many component changes were made and the results is a line of muskie lures second to none.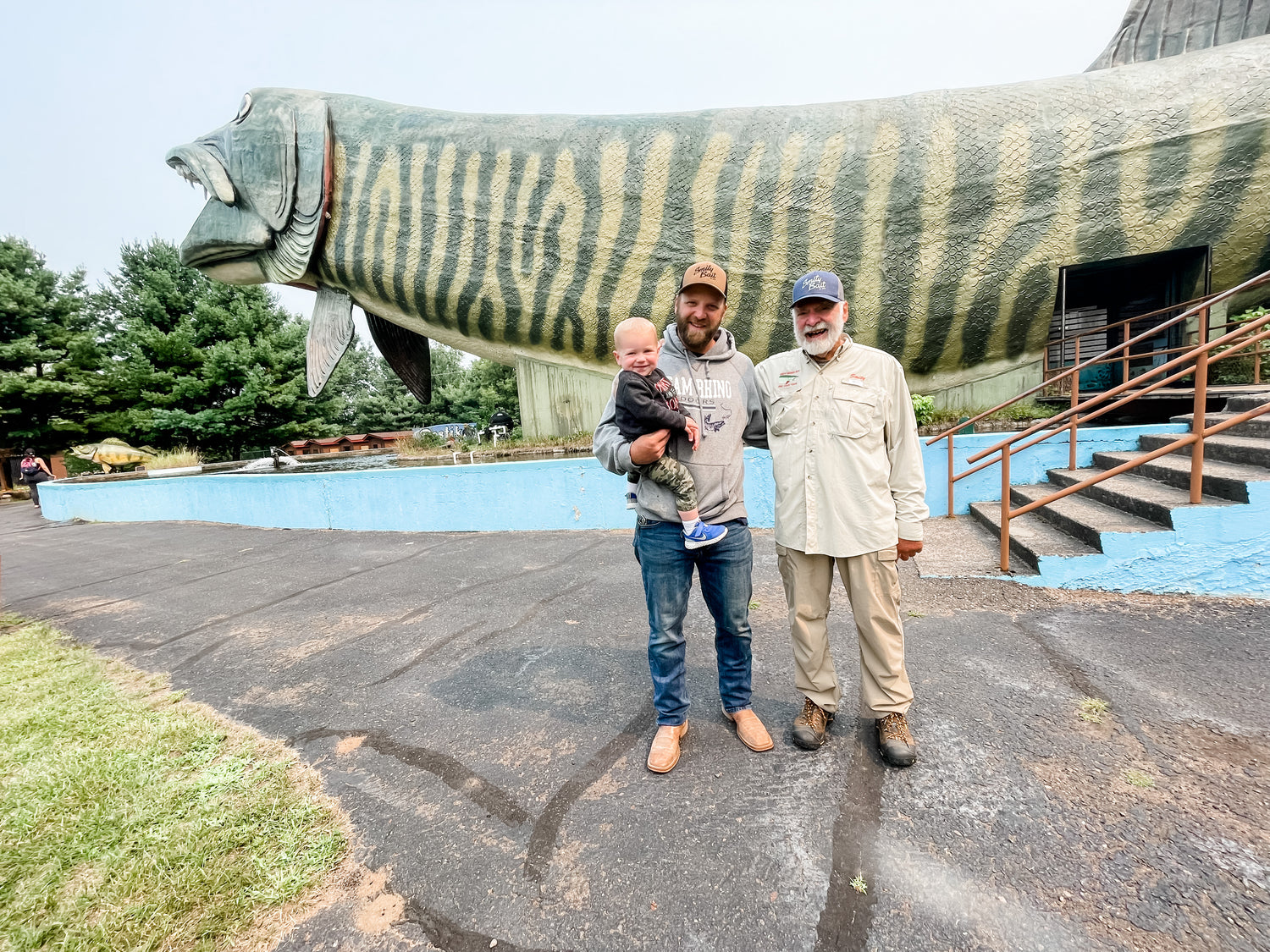 A FAMILY AFFAIR
Today, Smity Baits are still handmade by Russ Smith and right in Minocqua, WI.  The demand for Smity Bait's has become so big that Russ had to enlist the help of his family. You can find Russ' youngest son Jake, in the shop painting, assembling, and fulfilling orders anytime he is not on the water guiding. Russ' wife, Patsy can be found in the shop assembling leaders and sucker rigs when she is not working in her store. Jake's wife, Kristen, is in charge of social media, online orders, and bait assembly. Last but not least, little Charlie can be found helping package orders in the shop. He has started booking guide dates for 2038.
We thank you for your continued support of our family and our company.
 - Russ "Smity" Smith & Family